As an SME owner or new business representative, you might be wondering why the Ministry of Defence should be of interest to you. Well, with a host of defence and security opportunities available to SMEs across a wide range of industry sectors, the MOD's spending and investment is potentially of key importance to your business growth ambitions.
The Ministry of Defence is in fact currently focusing its attention on strengthening its relationships with SMEs – meaning now, perhaps more than ever before, is the perfect time to enter the defence marketplace and set out to win MOD contracts.
In this article, we take a look at the top five things business owners need to know about MOD spending.
Spending with SMEs
The Ministry of Defence has a target of 25% of all its procurement spending going to SMEs by 2025, and is keen to encourage innovation and wider SME participation throughout its supply chain.
This is great news for all small and medium-sized businesses in the UK, particularly after the impacts of pandemic lockdown saw almost 100,000 SMEs shut their doors between March and September 2020 alone.
Spending galore
Defence is in fact the fourth largest area of government investment, with the MOD spending around £21 billion with third-party external suppliers in 2019/20.
Any organisation spending this amount of money is rife with opportunity for suppliers of every size and shape, from SMEs to multinationals.
A big piece of the government procurement pie
To put that £21 billion annual spend into some perspective, the Ministry of Defence actually accounts for more than 40% of all central government spend with industry.
More than 260,000 skilled jobs are directly supported by defence spending in the UK, spread across each and every region of the country. Not only can you be guaranteed that the MOD will be spending money on defence contracts that you can bid for either directly or indirectly through the supply chain, but chances are there are contract opportunities in your local area, giving you a heightened chance of tender success!
Something for everyone
The Ministry of Defence's procurement activity involves all manner of requirements – everything in fact from paperclips to battleships. Whatever your business, it's a safe bet to say that the MOD buys what you're selling. Below are just some of the areas you could supply to:
Technology: cloud and digital, network services, software and technology products and services

Equipment and Support: ships, submarines, aircraft, vehicles, weapons, missiles, commodities and support (maintenance and repair)

Infrastructure: construction, hard and soft facilities management, property consultancy
There's literally something for everyone!
Think outside the box – the supply chain is huge!
While the Ministry of Defence spends approximately £835 million a year directly with SMEs, it is in fact within the supply chain that the vast majority of opportunities exist. Over half of the MOD's annual procurement spend flows through its 19 Strategic Suppliers and into their extensive supply chains.
These Strategic Suppliers are Airbus, Babcock, BAE Systems, Boeing, Capita, Cobham, DXC, General Dynamics, KBR, Leidos, Leonardo, Lockheed Martin, MBDA, QinetiQ, Raytheon, Rolls-Royce, Serco, Thales and Ultra-Electronics.
So, there you have it, the Ministry of Defence is awash with opportunity, especially for businesses like yours. Now all that's left to do is find the contract that's right for you. The question is, how do you go about sourcing the best opportunities? Well, thanks to Supply2Defence, the process has never been easier…
How can Supply2Defence help?
By registering with Supply2Defence, you will gain access to free procurement resources that will give you a deeper insight into defence procurement and the vast number of opportunities available within the defence marketplace today.
When you register with our Tender Alerts portal you will receive daily tailored defence tender alerts – this means your business will never miss an opportunity that is relevant to your business profile.
Start your search for defence contracts with Supply2Defence – and start your journey on the path to winning business in this lucrative and expanding sector.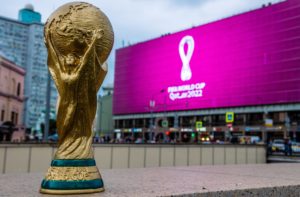 Defence
With more than 3.5 billion fans worldwide and 250 million players spanning 200 countries, football takes the trophy for the most popular sport in the world. It's no wonder that the World Cup draws millions of people to whichever country hosts it every four years.
Read More »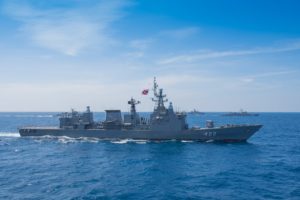 Defence
Did you know that the defence sector is highly awarding in both money and government contracts? If you're looking for government contracts, then the defence sector is a great place to start your search.
Read More »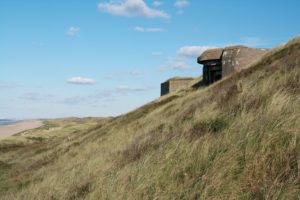 Defence
Businesses in the UK are able to bid on £284 billion in government contracts. Though there are many opportunities to bid on contracts, it is a highly competitive process. If you want to succeed, you have to understand the process.
Read More »