Now is an excellent time for defence suppliers to delve into the UK bluelight marketplace as the latest Spending Review promised further investment in this area to keep British people safe.
Emergency services organisations spend billions of pounds every year buying goods and services from the private sector.
Blue light tenders cover everything our police, fire, ambulance and rescue services need to operate – making this a market for all kinds of supplier.
SEARCHING FOR BLUE LIGHT TENDERS IN THE UK?
Supply2Defence can help you find your feet in blue light procurement, by getting users started with a free MOD and blue light tender alert registration. Learn more about this marketplace and our Tender Alerts tool below.
Supply2Defence is powered by the UK's largest database of public sector tenders. We research tenders for every police, fire, ambulance and rescue service buyer, ensuring you can focus on winning rather than searching. Whether it's a local, regional or national requirement Supply2Defence has it covered.
Our blue light tenders portal covers a number of areas, including:
Police tenders
Fire service tenders
Ambulance trust tenders
Coastguard and rescue tenders
In recent years, the UK Government has been working to improve its relationship with SMEs and it is committed to spending 33% of the total central government procurement budget with small and medium-sized enterprises, directly or via the supply chain, by 2022.
SME suppliers can support emergency services organisations with maintenance in a number of areas (eg CCTV, call systems, cleaning services, property preservation) as well as providing different supplies (eg work wear, uniforms, stationery). One of the main services that blue light organisations procure is fleet management – the purchase and support of the vehicles they need to keep the public safe.
In recent years the NHS has made a multimillion-pound investment in new ambulances. In 2018, the health service purchased 256 state-of-the-art ambulances, funded by a £36.3 million investment from government. Similarly, police and fire emergency branches regularly purchase new vehicles.
Emergency services buyers must also consider the maintenance of these vehicles and work with suppliers to ensure that the vehicles they are procuring are serviced and kept safe – in turn, this creates further opportunities for suppliers to bid for.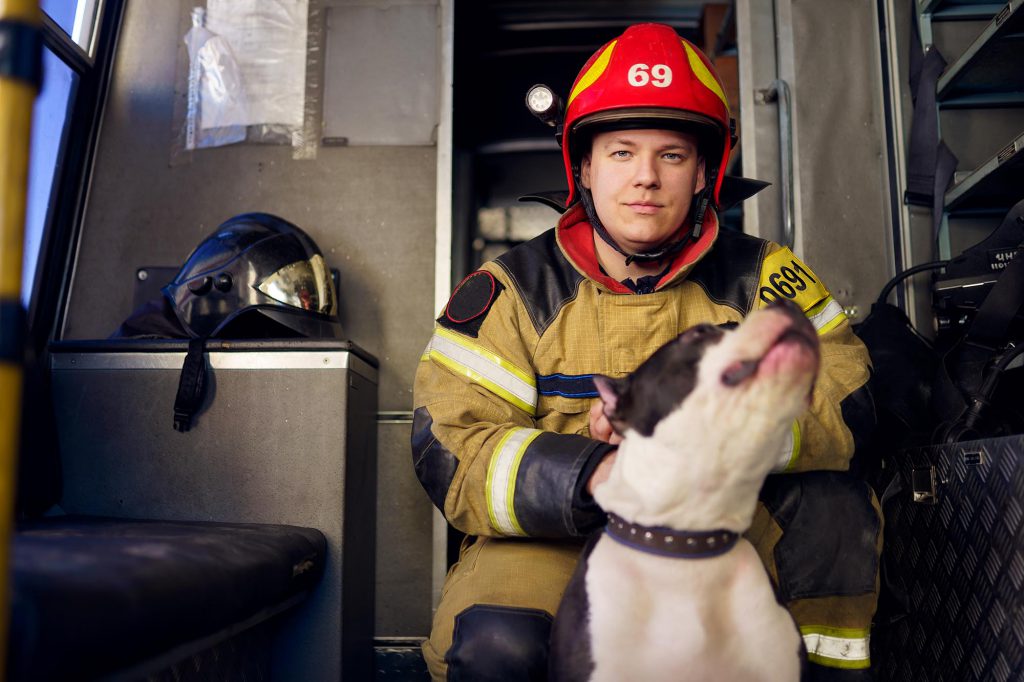 Spending review 2020
The latest UK Spending Review has provided the police with the resources they need to tackle crime, with more than £400 million in additional funding to continue the recruitment of 20,000 additional police officers by 2023. 
According to the government this funding will aid the "recruitment of an extra 6,000 officers in 2021-22, on top of £750 million provided at Spending Review 2019 to recruit the first 6,000 officers and pay for the infrastructure for all 20,000."
This expansion in personnel will lead to a variety of new opportunities for bluelight suppliers.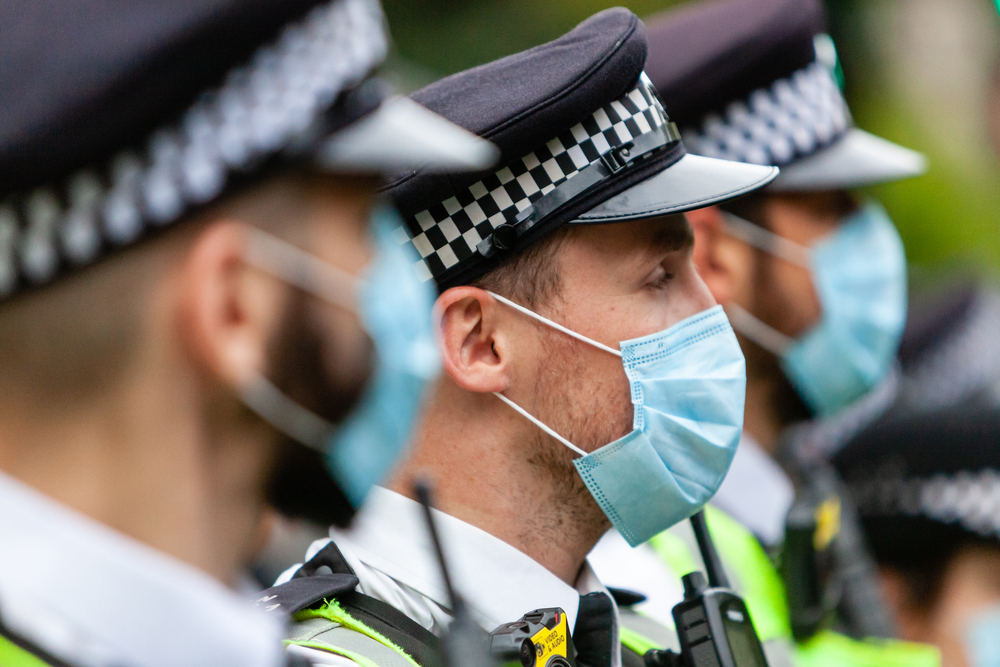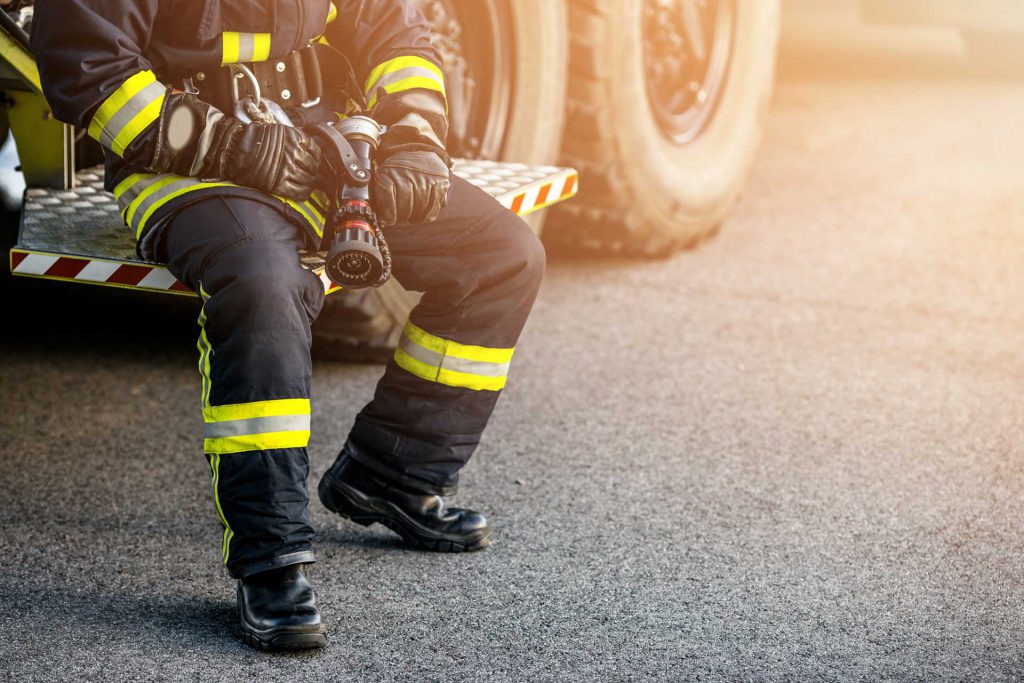 DIGITAL TRANSFORMATION: EMERGENCY SERVICES
UK emergency services organisations are spending billions to upgrade their systems for the digital age. A recent report from the Public Accounts Committee (PAC) has revealed that the cost of implementing the new Emergency Services Network (ESN) communication system to be shared by UK emergency services is projected to reach £9.3 billion through to 2037.
This 4G-based system will allow the blue light community to interact with each other in a more sophisticated way with faster responses and safer resolutions.
With technology constantly advancing, emergency services procurement teams want to work with suppliers that are at the forefront of growth and innovation.
Blue light framework agreements
Many defence and bluelight buyers use framework agreements, why? A framework agreement sets out the terms of a tender (price, quality and quantity etc), helping the buying organisation or group of organisations to procure more efficiently.
Due to the growing number of purchasing bodies procuring services and goods through framework agreements, your business should be consider using a tender alerts service that will support your search for new defence opportunities.
UK police spending has continued to grow year on year – making it a lucrative potential market for defence and security suppliers. The Police Transformation Fund and Policing Vision 2025 are creating many opportunities across digitalisation, diverse and flexible workforces and new capabilities for suppliers that want to win work with the police service.
Just like the other blue light organisations, the fire and rescue services are undergoing major changes to their operations.Unsure if your business has a chance of winning fire service tenders? The fire and rescue services want to work with suppliers that have the capabilities to improve efficiency and response times, making it an excellent market for IT and consultancy businesses to target.
The NHS was established over 70 years ago and since then spending has increased on average by 4% per year. To run efficiently the NHS works with thousands of suppliers across the UK and worldwide.
In recent years the health service has introduced regional procurement programmes that have benefited both public sector buyers and suppliers.
This marketplace is an excellent place to start for those looking to win public sector opportunities and defence contracts – ambulance trusts and fire rescue teams require everything from medical supplies to new technologies to be effective.
Missing blue light contract opportunities can be frustrating, especially when they are the perfect match for what you do.
We support small businesses and help those new to procurement to keep their finger on the pulse with Supply2Defence. Searching through numerous portals across multiple touchpoints trying to find the right opportunities can be extremely time-consuming, especially when you don't know where to start.
Our Tender Alerts service does all the hard work for you. Supply2Defence researchers monitor over 3000 different sources of contracts – so that you don't have to! All that users need do is set up preferences in their Email Alert Profile and let the right blue light tenders come to them.
EXAMPLE BLUE LIGHT TENDERS
Dorset and Wiltshire Fire and Rescue Services – External Redecorations, Internal and External Repairs include painting and decorating, floor covering replacements, joinery repairs, external works, appliance bay floor works asbestos removal, electrical works, roof repairs, window/door replacements.
Metropolitan Police Service – Shields are required to provide protection to MPS officers from the threats associated with public disorder incidents. The shields are required to resist attack from flammable liquid thrown as weapons (petrol bombs), chemicals, blunt impacts from thrown objects.
Police and Crime Commissioner for North Wales Police & North Wales Police – Protective footwear including police general boots, walking boots, specialist duty boots & public order boots.
FIND BLUE LIGHT TENDERS WITH SUPPLY2DEFENCE
Find your feet in defence procurement with our Tender Alerts service and start winning bluelight contracts. The days of searching multiple tender portals trying to find the right opportunities are over. Our Tender Alerts service and procurement database does all the hard work for you. Our defence contracts portal covers a number of areas, including:
START YOUR FREE REGISTRATION
If you are searching for defence tenders in the UK and Ireland, get started with Supply2Defence's free registration. Registering is quick and easy – start winning defence opportunities with Supply2Defence today.