Supply2DEFENCE VS dEFENCE SUPPLIER PORTAL
Not sure if you should sign up for Supply2Defence or other Government services such as the Defence Sourcing Portal, to find defence contract opportunities? Let us show you how you'll be able to find more and win more with Supply2Defence.  
whY cHOOSE sUPPLY2DEFENcE?
Sourced from the UK's largest defence and blue light contracts database, Supply2Defence will be able to help you increase your chances of winning new business with the Ministry of Defence (MOD) and other defence and blue light (emergency services) organisations.  
Thanks to the extensive work that our Business Intelligence Research Team undertake. Supply2Defence gives you to access more new defence and civil contract opportunities than in any of the government portals, including the Ministry of Defence's new Defence Sourcing Portal!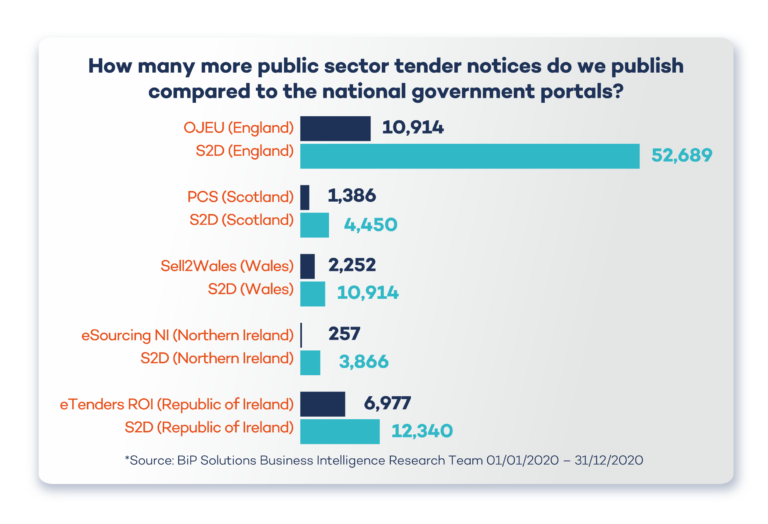 How is this possible, you may ask? Our research team thoroughly research over 3,000 sources for public sector contract intelligence on a daily basis, feeding this information into our database – making Supply2Defence the UK's most comprehensive portal for defence and civil contract opportunities. 
We understand that getting to know the world of defence procurement is the first step – finding relevant tender opportunities is the hard part. That's why we are here to support you to find business. When you register for our free Tender Alerts portal you will receive daily tailored defence tender alerts straight to your inbox – meaning your business will never miss any new MOD or blue light tenders. 
If you're new to tendering to the defence sector, here's why you should make this the place to grow your business: the MOD has a diverse supply base, is the biggest spending government department in the UK, spending around £835 million per annum directly with SMEs and also commits to pay 90% of undisputed and valid invoices from SMEs within 5 days, so you'll get paid on time for your work!
Registration is quick and easy with Supply2Defence – our new defence platform is designed with suppliers in mind. And if you require any support or additional information about how to set up your new profile, we have a dedicated helpdesk team on hand to support you.
more than just MOd tenders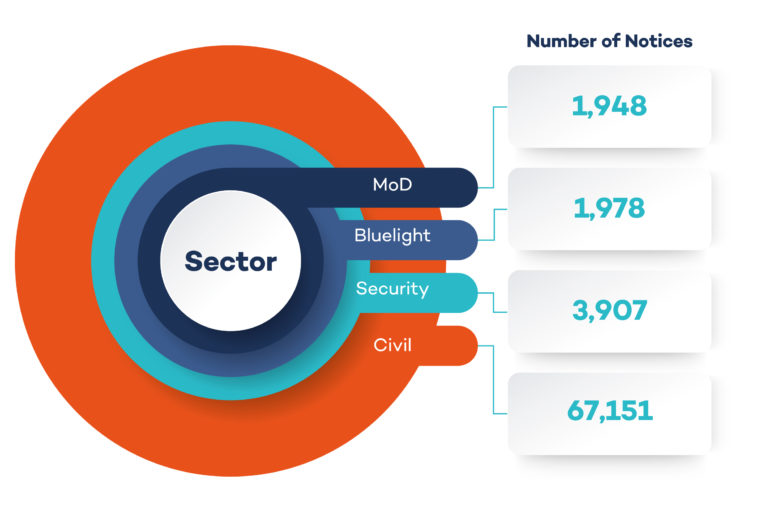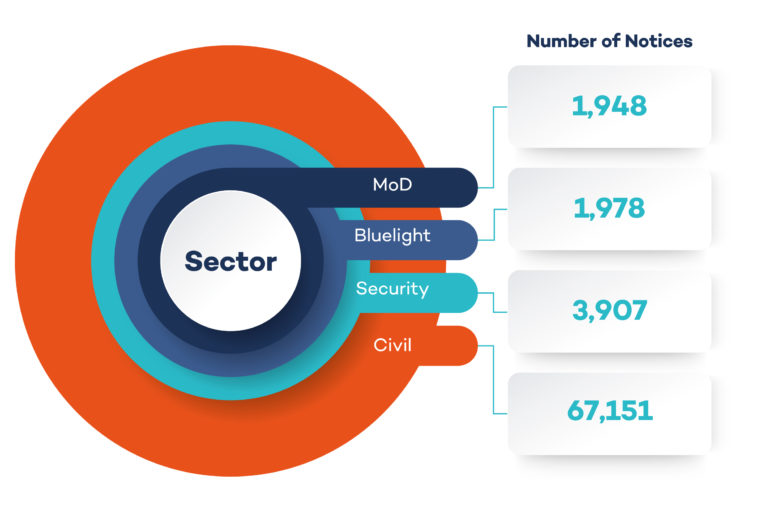 At Supply2Defence we know that you're interested in more than just MOD and blue light tender opportunities, which is why our research team publish an average of 3,000 awards and notices from the UK & ROI each week into our defence sourcing portal – ranging from cyber security to construction.   
It's important to remember that defence procurement is not just open to military goods suppliers in areas such as maritime, aerospace, satellites, emergency services, civil security, humanitarian aid, and research and development (R&D) – but to virtually every supplier of any product or service imaginable. 
The Ministry of Defence launched its new Defence Sourcing Portal DSP on 15th February where in time all of their defence opportunities will be advertised. Prior to 15th, they used the Defence Contracts Online portal to publish MOD tenders. Please note that suppliers can still use both the Defence Sourcing Portal and Defence Contracts Online to view MOD opportunities. And remember, all contracts that appear in the Defence Sourcing Portal, also appear in S2D as part of our wider defence contracts offering.
Our flexible packages are designed to support you to find more than just MOD opportunities, which is why our packages can provide you with access to UK security and civil opportunities. You can manage this access yourself from within your account! Take the hard work out of it with Supply2Defence.  
Try supply2defence for free now
A question we are always asked is 'can SMEs win opportunities with UK Defence buyers?', and our answer is always YES!
The MOD's Small and Medium-sized Enterprise Action Plan 2019-2022 urges small businesses to reach out to the defence sector and actively look for defence contracts. And with the MOD spending over £20 billion a year on its procurement requirements and the UK meeting its NATO pledge to spend 2% of national income on defence, the marketplace has never been more attractive.
Whether you're already supplying to defence and are looking for further opportunities or are active elsewhere in the public sector but interested in the MOD, let Supply2Defence be your gateway to finding new opportunities to grow your business.
Registering for free on our Supply2Defence platform automatically gives you access to all UK MOD and blue light contracts and awards! Plus, you can choose to cover more ground and more buyers if you wish. We publish more contract opportunities and awards than anywhere else thanks to our dedicated research team.