For more than 35 years, our parent company BiP Solutions has led the way in helping the public and private sectors work together.
BiP's penetration in the marketplace is such that more than 5000 public sector organisations and 220,000 private sector businesses in the UK use the company's expertise to achieve their business development objectives.
If you're interested in winning more public or private sector business, or simply want to know more about Supply2Defence, we're happy to answer all of your questions.
Visit our Support page
.
BiP holds Europe's largest database of contracts information and intelligence
BiP holds the UK's only aggregated database of public sector spend
BiP publishes more UK non-OJEU contracts than any other provider
20% of FTSE 100 companies use a BiP Solutions intelligence service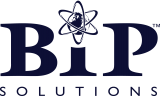 PASS Procurement is a leading provider of procurement training and consultancy services across both the public and private sectors.

Defence Online is one of the fastest-growing communities of key decision makers representing defence sector buyers and influencers within the Ministry of Defence, Prime Contractors and Industry.

DCI is one of the world's leading providers of business intelligence and is designed to support growth through early engagement with the major defence buyers.

Promitto is everything your business needs for successful public sector and B2B marketing, in a single user-friendly package.
START YOUR FREE REGISTRATION
If you are searching for defence tenders in the UK and Ireland, get started with Supply2Defence's free registration. Registering is quick and easy – start winning defence opportunities with Supply2Defence today.