How defence procurement works
Defence organisations like the MOD and police are financed by public money raised from taxes.
When a public sector body within the defence sector buys any goods, works or services: that is public procurement.
Public procurement works differently to private sector purchasing because of the regulations that apply to all public sector contracts. The more a contract is worth, the stricter the regulations that apply. These regulations exist to make sure that the procurement process is fair for all those involved.
A public sector contract can also be called a 'tender' and the procurement process is sometimes known as 'tendering', but it all comes down to the same thing: a public sector organisation buying goods, works or services.
Why choose defence?
Small businesses have been behind some of the UK's biggest defence projects. Ministry of Defence organisations like Defence Equipment and Support (DE&S) and the Defence Infrastructure Organisation (DIO) want to work with a 'diverse supply base' and have implemented principles to make it easy for suppliers do business with them.
SMEs bring innovation to the forefront of procurement are a vital cog in the defence supply chain. In recent years, many large contracts have been split into smaller lots to create even more opportunities for smaller suppliers. Suppliers across every part of the UK have played an integral role in the development of recent defence projects, including the build of the new fifth-generation F-35 Lightning II fighter jets and delivering the Royal Navy's largest ever warships, the Queen Elizabeth Class carriers.
This relationship works both ways and there are many reasons why you should choose to work with defence clients. Payment is just one of the benefits. Public bodies have the legal duty to pay supplier invoices within 30 days, which means that defence buyers like the MOD and police must adhere to the Prompt Payment Code
There is also a wealth of opportunities out there and defence buyers are always looking to partner with new suppliers.
The MOD buys a wide variety of goods, services and solutions, ranging from clothing and food to satellite communication systems; from construction of buildings to provision of staff; and from musical instruments to medical products and services.
Similarly, emergency services procurement in the UK is as intense as ever, making this a very exciting time for new suppliers to get involved with the blue light sector to provide a better quality of goods, works and services.
Do business with defence
There are exciting opportunities for new, non-traditional suppliers that want to do business with the Ministry of Defence, blue light organisations and the wider defence sector.
If you want to win defence tenders in the UK and Ireland, get started with Supply2Defence's free MOD and blue light tender alerts.
Our Tender Alerts service does all the hard work for you. Supply2Defence researchers monitor over 3000 different sources of contracts – so that you don't have to. All that users have to do to receive contract opportunities relevant to their business is set up preferences in their Email Alert Profile and let the right defence and blue light tenders come to them.
We publish tenders from:
Ministry of Defence
Defence Infrastructure Organisation (DIO)
Defence Equipment and Support (DE&S)
Department for International Trade
Submarine Delivery Agency (SDA)
Defence Science and Technology Laboratory (Dstl)
Team Leidos
Navy Command
Royal Air Force
Crown Commercial Service
Police
NHS
This is just a selection of the defence and blue light organisations we work with. If you are interested in finding opportunities for free, registering is quick and easy – start winning defence and blue light tender opportunities with Supply2Defence.
SET UP YOUR EMAIL ALERT
Simply tell us the industry sector you'd like to sell to (eg defence, blue light organisations), the type of goods, works or services you supply and the geographic area you want to find new business opportunities in.
WE FIND YOUR MATCHED OPPORTUNITIES
Using the UK and Republic of Ireland's largest database of public sector tenders, we pull all relevant defence tender notices and awards into your personalised dashboard.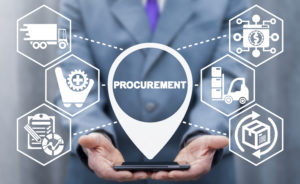 Defence
For companies working in the defence supply chain or those looking to break into the marketplace for the first time, early engagement is a key tool for winning contracts.
Read More »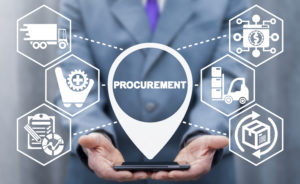 Defence
Defence and security procurement is similar to any other type of government procurement: needs are assessed, competitive bids are issued, options are evaluated and a choice of suppliers is made. Still Confused? Read this guide to find out more.
Read More »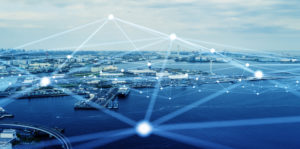 Defence
For companies that may not consider themselves a good fit for a defence contract, the infrastructure sector is a perfect example of how virtually any company can engage with the defence marketplace.
Read More »