Users of the Supply2Defence platform may already know that we are official contracts partner of DPRTE 2022 and those of you attending can plot how to spend your time wisely with the release of the event planner ahead of the highly anticipated event taking place this week on Thursday 5th May in Farnborough.
DPRTE returns to Farnborough International Exhibition and Conference Centre and visitors can expect the usual mix of extensive skills development, networking, collaboration and product showcase opportunities for organisations that are actively working with the defence sector or that are exploring ways to work in the UK's £20bn+ defence procurement marketplace.
 DPRTE 2022 will be run as a hybrid event, allowing delegates the option to attend in person live at the venue, or alternatively to watch elements of the event from the comfort of their office or home environment.
For those looking to hear from the major players in the defence industry, the Keynote Arena will feature a range of high-profile speakers will present on a range of topical and critical subjects that are defining the future of defence procurement, in addition to delivering against today's current marketplace initiatives and objectives.
This year's line up will see Megan Wakeling, Systems Engineer at Airbus Defence and Space and finalist in the Women in Defence Awards Emerging Talent Category 2021 take up the role of Meeting Chair.
Other speakers include Jeremy Quin, Minister for Defence Procurement; Alexandra Bailey, Deputy Director, Strategic Partnering Programme at the UK Ministry of Defence and Jonathon Pollock Head of Navy Command Commercial, who are perfectly placed to provide insight on the future of defence procurement.
DPRTE 2022 will host four Knowledge Transfer Zones  – Innovation & Digital; Buyer Procurement Reform; Infrastructure & Estates; and Supply Chain Engagement –
designed specifically to enhance the knowledge and skills of all attendees, both buyers and suppliers, who are engaged within the defence acquisition supply chain.
The event will also host six unique networking and collaboration areas offering buyers and suppliers the chance to engage with key personnel and organisations representing the diverse sectors that contribute to the future strategy and current delivery of the defence procurement marketplace and its supply chain.
Not forgetting DPRTE's famous Product Showcase, which will offer a diverse range of innovative products and services that can support both current and future procurement requirements.
The pre-event planner is available to view and download here.
Don't forget, it's not too late to book your place at DPRTE 2022 – even if you can't be there in person. To register today for a complimentary delegate place, follow this link.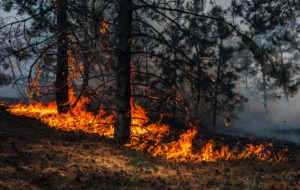 Defence
Did you know that two-thirds of small businesses lack the confidence to tackle climate change? A recent survey shows that most small businesses are concerned with climate change but, many either don't know what to do about it or lack the resources needed to make a difference.
Read More »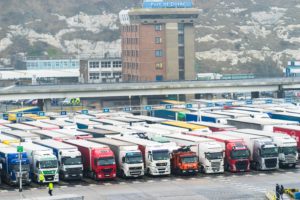 Defence
While the COVID-19 pandemic has contributed to the supply chain backlog wreaking havoc on the British economy many have suggested Brexit is the main contributor. The changes in immigration and trading laws continue to impact the public sector in many ways. The public sector is facing large labour shortages and major drops in export demand.
Read More »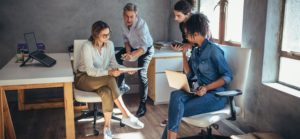 Defence
It is estimated that around 57% of small business owners have experienced problems with cash flow. Even with larger scale companies, 24% cite late payments as a threat to their existence. So how do you keep money coming into your business?
Read More »
Heading to DPRTE 2022? Plan your day with the official event planner