Across all public sectors huge sums of money are being invested into science and technology, and defence (suppliers will be glad to know) is no different. The Integrated Review highlighted that the Ministry of Defence has placed science and technology as a major focus of its ten-year strategy.
In this blog, we delve into where you can expect to see this investment and how you can become a supplier to one of the particularly lucrative contracts.
How much is being invested and where is it going?
The Government will invest £14.6 billion into research & development, and science & technology – £6 billion of that over the next four years, including an additional £1.1 billion specifically for Science and Technology and pull through activities – using it to influence new designs and capabilities for vital defence equipment.
In good news for technology companies, Strategic Command will invest £1.5 billion over the next decade to build and sustain a 'digital backbone' to share and exploit vast amounts of data, through the cloud, and across secure networks that are resilient to cyber-attacks.
£60 million over the next four years will be used to develop novel weapons, artificial intelligence, synthetic-digital systems, and space-based capabilities.
Further to this, £500 million will be invested in capabilities that enable UK forces to respond in a growingly contested electromagnetic environment.
The increasing importance of Space to military operations will see £5 billion invested over the next decade in the Skynet 6 satellite communication programme.
This will be complimented by £1.4 billion allocated to the new Space Command, National Space Operations Centre, Space Academy and a UK-built Intelligence, Surveillance and Reconnaissance satellite constellation.
So, what about funding opportunities?
It's not just contract opportunities available for tender that offer a gateway into the defence supply chain. The Ministry of Defence, through the Defence and Security Accelerator (DASA), offers funding opportunities by working with innovators all across the UK to help address challenges in defence and security. 
DASA works locally, to support and advise innovators of all shapes and sizes, providing a critical link to pull through innovation to help the Ministry of Defence, Home Office, Department for Transport and other Government departments keep the UK safe by staying ahead of the threats we face.
Recently, DASA announced it has funded over 60 innovators based in Scotland to help them take their ideas to the next level.
66 highly ambitious Scottish innovators have had their ideas funded through the organisation's Themed Competitions and Open Calls, with the underlying theme being technologies that will help solve the big challenges facing UK security, both present and in the future.
Don't forget – DASA have a team of regionally based Innovation Partners, who are available to give advice to suppliers about their ideas and how they can best engage.
How can Supply2Defence help?
By registering with Supply2Defence, you will gain access to free procurement resources that will give you a deeper insight into defence procurement and the vast number of opportunities available within the defence marketplace today.
When you register with our Tender Alerts portal you will receive daily tailored defence tender alerts – this means your business will never miss an opportunity that is relevant to your business profile.
Start your search for defence contracts with Supply2Defence – and start your journey on the path to winning business in this lucrative and expanding sector.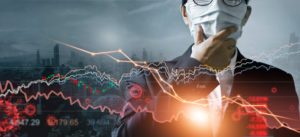 Defence
It's a sad reality but an understanding of the true economic impacts of the pandemic will not be known for many years – once we're finally restriction free and business stability has completely returned.
However, the purpose of this article is not to discuss the events of early 2020 and the impact that period and the ensuing 24 months had, but rather to look to the future and what a post-pandemic Britain may have in store for small and medium-sized enterprises and why all that lies ahead is not doom and gloom.
Read More »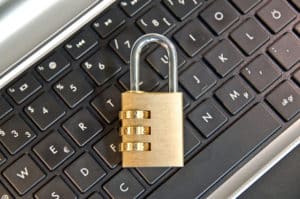 Defence
It's clear to see we're experiencing a significant rise in the number of cyber-attacks. When you dig deeper into the statistics surrounding cyber-attacks and the effects they can have, the severity of this challenge really begins to present itself.
Find out Why Your Business Must Invest in the Biggest Threat to Cyber Security.
Read More »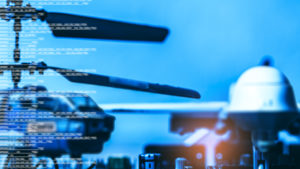 Defence
In good news for those businesses working in the defence supply chain or looking to break into this lucrative market for the first time, the European Defence Agency (EDA) has revealed record European defence spending in 2020 in its latest report.
Read More »