Construction, hard and soft facilities management and property consultancy are just some of the areas that defence buyers will tender in.
Organisations such as DIO have committed to improving engagement with SMEs through their commercial strategy, along with supporting wider government objectives on sustainability and growth (e.g. the SME action plan).
Learn more about what the Defence Infrastructure Organisation does with S2D's SME guide.
WHAT IS THE DEFENCE INFRASTRUCTURE ORGANISATION (DIO)?
DIO plays a vital role in supporting the UK's Armed Forces by building, maintaining and servicing the infrastructure needed to support defence and is responsible for enabling defence people to live, work, train and deploy at home and overseas.
With an annual spend of around £3 billion on construction and infrastructure services on behalf of its customers, DIO represents a significant opportunity for suppliers new to the defence marketplace.
OPPORTUNITIES FOR BUSINESSES OF ALL SIZES
DIO has been undergoing a commercial transformation as it recognises that more needs to be done to enable suppliers of all sizes to benefit from the opportunity it offers. At the heart of this is making it easier for suppliers to work with DIO.
Last year saw DIO release its Procurement Plan (which was replaced by the Procurement Pipeline in early October) – marking the first time the organisation has outlined its priorities to existing and potential suppliers. The Plan explained how suppliers can navigate the procurement and approvals processes, while the Procurement Pipeline, updated quarterly, sets out DIO will be buying on behalf of its customers in the coming years.
This includes work to construct new buildings, such as housing and accommodation, and the refurbishment of current facilities as well as services such as catering, waste management and cleaning.
DIO PROCUREMENT PIPELINE
As we have mentioned previously. DIO spends around £3 billion each year buying infrastructure services in the UK and overseas.
The latest Defence Infrastructure Organisation (DIO) Procurement Pipeline, published on 5 October 2020, includes over 40 opportunities for construction suppliers.
The Procurement Pipeline replaces the Procurement Plan and complements the DIO Commercial Strategy.
Estimated contract values within the pipeline range from £200,000 to £113.6 million and there are opportunities for businesses of all sizes.
In response to the release, Nick Wilkinson, DIO's Commercial Director, said:
"I am pleased to share DIO's Procurement Pipeline with current and potential suppliers.
"It is extremely important both for us in DIO and our current and future suppliers that we share as much of our upcoming work as possible. We know the importance of having time to adequately plan strategic alignment, bidding resources, and working resources against work packages suppliers are interested in.
"This is equally important for DIO as it helps us to think further ahead in our planning and gives a wide range of high capability suppliers from SMEs to large organisations the ability to bid."
Supporting SMEs is integral to the MOD's goal to meet its target that 25% of procurement spend by value should go directly and indirectly to SMEs by 2022.
Approximately 75% of DIO's Hard Facilities Management spend, which includes support services (estate reporting), management services (waste, sustainability, and defect), housing management, and training estate management, already achieves the 25% SME target. It is expected this trend will continue to further diversify the supply base and increase resilience.
DPRTE 2020
The Defence Infrastructure Organisation hosted the first ever Infrastructure and Estates Pavilion at the annual Defence Procurement, Research, Technology & Exportability (DPRTE) event, organised by BiP Solutions.
Due to the impact of COVID-19, the 2020 event moved to a virtual platform to become DPRTE Engage 2020.
Exhibiting at the event allowed both defence buyers and suppliers to connect with key DIO personnel and gain an insight into the new strategy, including the latest initiatives, developments, and opportunities within defence infrastructure.
DIO's commercial transformation recognises that more needs to be done to enable suppliers of all sizes to benefit from the opportunity it offers. At the heart of this is making it easier for suppliers to work with DIO.
DIO's Commercial Director, Nick Wilkinson, explained at the event:
"What we have seen at this two-year point in the transformation is some significant forward momentum.
"We regularly talk to our supply chain to get feedback and it has been positive. It has helped us to focus on areas that we need to really keep working on, but it is also saying we are feeling things differently."
DIO hopes that by making it easier for suppliers to work with the organisation will result in an increase in the number of suppliers to defence – creating a wider and deeper economic impact both nationally and regionally.
DO BUSINESS WITH DIO
DIO wants to work with you.
The organisation's pipeline of work covers a wide range of sectors and there are opportunities for almost all types of businesses in the UK – including SMEs.
Small businesses have been behind some of the UK's biggest defence projects. Ministry of Defence organisations like the Defence Infrastructure Organisation want to work with a 'diverse supply base' and have implemented principles to make it easy for suppliers do business with them.
SMEs are bringing innovation to the forefront of procurement are a vital cog in the defence supply chain and this relationship works both ways.
There are many reasons why you should choose to work with defence clients – and prompt payment is just one of the benefits. Public bodies – including defence and blue light buyers such as the MOD and the police – have a legal duty to pay supplier invoices within 30 days under the Prompt Payment Code.
FIND OPPORTUNITIES WITH SUPPLY2DEFENCE FOR FREE
SMEs can find and win MOD tender opportunities for free by registering for Supply2Defence.
Registering for free automatically gives you access to all UK MOD contracts and awards – including DIO tenders.
We will also send you daily alerts based on your master profile criteria – saving you time spent searching for relevant opportunities.
Get started with Supply2Defence.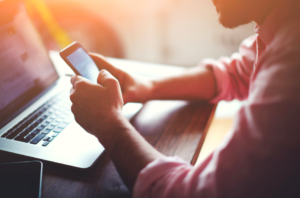 Uncategorised
Writing for Supply2Defence, Karl Swannie, Founder of Echosec Systems, examines how misleading narratives are emerging faster than detection algorithms and content regulation teams can handle,
Read More »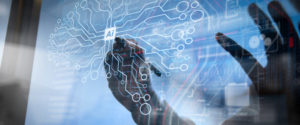 Defence
Official DPRTE 2021 event partner BAE Systems and Babcock have joined forces with cutting edge tech startups to to address UK's prevalent manufacturing challenges Artificial
Read More »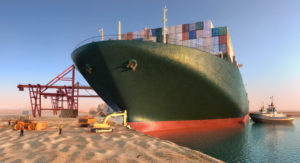 Defence
Writing for Supply2Defence, Richard Worthington, partner and patent attorney at European intellectual property firm, Withers & Rogers considers whether the recent Suez canal blockage could
Read More »