Getting Started
If you are just getting started with defence procurement and want to learn more about how it works – we explain the basics around this process below. For your business to succeed, you must understand how public procurement works and how to equip your business for success. The defence marketplace is extremely attractive to suppliers as businesses of all sizes can win a range of different types of defence contracts. The sector procures everything from technology to uniforms and is always welcoming new suppliers into the fold.
HOW DOES DEFENCE PROCUREMENT WORK?
Before you start bidding for defence contracts you must understand how the world of public sector procurement works. Public sector procurement must be transparent – everything from pencils to buildings must be purchased via the public procurement process. When a public authority identifies a need for certain goods, works or services then it looks for a supplier to fulfil that need – that's where contract notices come in. To find suitable suppliers, the authority will publish a contract notice. A contract notice is how a public body formally announces an opportunity – this is your first opportunity to understand what the buyer wants. Depending on the value of the contract opportunity, it may need to be advertised in the Official Journal of the European Union. Known as the OJEU, this is the place where all tenders from the public sector valued above a certain financial value (or threshold) according to EU legislation must be published.
WHAT KIND OF DEFENCE CONTRACTS ARE OUT THERE?
When you think of defence procurement you might imagine 'traditional' defence contracts – however, the sector's requirements cover far more than weapons, aircraft and the like. Suppliers from almost any background can win work with UK defence organisations as defence procurement teams buy a wide variety of products and services. Defence buyers purchase a vast range of goods and equipment – everything from helmets and boots to laptops and simulators. The services and solutions that they require are also highly varied, from catering to consultancy and computer systems; while there is a constant flow of new tenders for construction and maintenance of buildings and facilities owned by the Defence Infrastructure Organisation. Due to the wide scope of contracts available it is highly likely that your business will find defence tender opportunities to bid for somewhere in this lucrative sector.
DEFENCE TENDER OPPORTUNITIES FOR SMES
The Ministry of Defence has made a commitment that 25% of its annual procurement spend will be with SMEs by 2020 in order to make defence procurement more transparent, simpler and faster. The MOD benefits hugely by working with SME suppliers as it can harness the innovative thinking and agile approach to the procurement process that new suppliers to the marketplace bring.
HOW MUCH IS SPENT ANNUALLY ON DEFENCE PROCUREMENT?
The UK is one of only seven NATO member states that is currently meeting the alliance's goal of spending 2% of GDP on defence annually. The Ministry of Defence spends over £20 billion each year on defence and security procurement – which amounts to 40-45% of total UK central government spend with third-party suppliers.
WIN DEFENCE PROCUREMENT OPPORTUNITIES
By registering for Supply2Defence you will gain access to free procurement resources that will give you a deeper insight into defence procurement. Getting to know the world of defence procurement is the first step – finding relevant tender opportunities is the hard part. When you register for our Tender Alerts portal you will receive daily tailored defence tender alerts – this means your business will never miss an opportunity that is relevant to your business profile.
Start your search for defence contracts with Supply2Defence.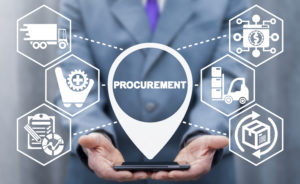 Defence
For companies working in the defence supply chain or those looking to break into the marketplace for the first time, early engagement is a key tool for winning contracts.
Read More »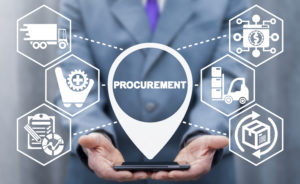 Defence
Defence and security procurement is similar to any other type of government procurement: needs are assessed, competitive bids are issued, options are evaluated and a choice of suppliers is made. Still Confused? Read this guide to find out more.
Read More »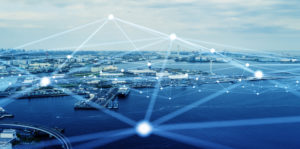 Defence
For companies that may not consider themselves a good fit for a defence contract, the infrastructure sector is a perfect example of how virtually any company can engage with the defence marketplace.
Read More »