Winning MOD Contracts
For companies working in the defence supply chain or those looking to break into the marketplace for the first time, early engagement is a key tool for winning contracts.
And, considering the Ministry of Defence housed the most active buyers (30) in the week ending November 14th, there is good reason to get involved.
The state of the defence marketplace
The defence marketplace represents an extremely attractive proposition to suppliers as businesses of all sizes can win a range of different types of defence contracts.
The UK Ministry of Defence (MOD) is one of the biggest public procurement organisations in Europe and is the third largest landowner in the UK with a vast estate of buildings and facilities.
Each year, the Ministry of Defence spends around £40 billion on defence, representing a huge opportunity for the industry's supply chain.
It's also worth remembering for any SME, particular those thinking of bidding for work in the defence sector for the first time, that the MOD has a target of 25% of all procurement spending going to SMEs by 2025 and aims to encourage innovation and wider SME participation throughout its supply chain – that means £10bn worth of contracts will be going to businesses like yours!
The MOD procures everything from technology to uniforms and is always welcoming new suppliers into the fold and crucial to unlocking these opportunities is early engagement.
That said, what does the concept entail?
Early engagement explained
A great way to gain an advantage over other businesses competing for the same work in the defence sector is through early engagement – speaking with buyers (like MOD representatives) ahead of the official procurement process, during the scoping and preparation phase.
By getting in touch with defence stakeholders, such as the MOD, earlier, you can potentially position yourself as an influencer and thought leader, instead of just another commercial supplier. Get in early, make an impression and you will, inevitably, be remembered!
But, why is it important?
Companies successful in winning public contracts often engage with buyers long before the tender documentation is written.
Early engagement can help to shape the procurement decisions taken and provide you with a greater chance of success.
Likewise, being able to identify what the buyer really wants can help shape your response and position it ahead of other competitors.
One example of this is a current hot topic in the defence marketplace and the public sector procurement – Social Value. Getting to the details of what is expected, whether it be more apprenticeships or greater environmental considerations, can really help your bid succeed.
WE FIND YOUR MATCHED OPPORTUNITIES
Of course, finding the right contract for business is fundamental to all this and Supply2Defence can help you achieve this.
Supply2Defence is powered by the UK and ROI's largest database of contracts and awards, covering the MOD, blue light and civil buyers across public sector procurement.
The platform provides free access to all UK MOD contracts and blue light notices and awards as standard. Plus, when you register, you'll gain exclusive access to complimentary resources filled with eGuides and market insight to help support your business's tendering strategy, and get you ready to win the many contracts available on the service.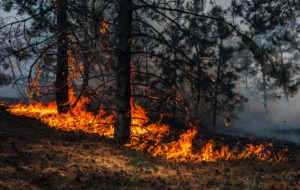 Defence
Did you know that two-thirds of small businesses lack the confidence to tackle climate change? A recent survey shows that most small businesses are concerned with climate change but, many either don't know what to do about it or lack the resources needed to make a difference.
Read More »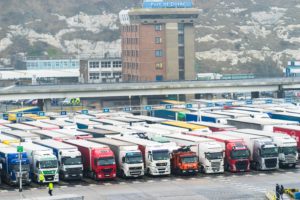 Defence
While the COVID-19 pandemic has contributed to the supply chain backlog wreaking havoc on the British economy many have suggested Brexit is the main contributor. The changes in immigration and trading laws continue to impact the public sector in many ways. The public sector is facing large labour shortages and major drops in export demand.
Read More »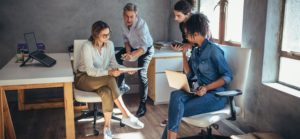 Defence
It is estimated that around 57% of small business owners have experienced problems with cash flow. Even with larger scale companies, 24% cite late payments as a threat to their existence. So how do you keep money coming into your business?
Read More »