Since the UK Prime Minister Boris Johnson made a statement to the House of Commons on the Integrated Review on 19 November 2020, news around UK defence spending has erupted.
The Prime Minister announced the country's largest increase in its defence budget since the end of the Cold War. During his speech, he said that the government's defence plans:
"will safeguard hundreds of thousands of jobs in the defence industry, protecting livelihoods across the UK and keeping the British people safe."
This increase in spending is great for SME businesses that want to work with UK defence buyers as the Ministry of Defence has set an ambitious target that 25% of their procurement spend by value will go to SMEs by 2022 either directly or as part of the supply chain.
We break down the latest announcement below and explain how you can find opportunities with defence buyers easily using S2D.
How much will the budget increase by?
Mr Johnson announced in his latest speech that "the safety of the British people, must come first" and is increasing defence spending by £24.1 billion over the next four years.
Is the UK hitting NATO targets?
The UK already spends 2% of its annual GDP on defence, the recommended minimum for NATO membership, however, in the latest announcement Mr Johnson revealed that the UK will be raising its percentage to at least 2.2 per cent, exceeding the NATO pledge.
During his speech in November 2020 he said that the UK will be "investing £190 billion over the next four years, more than any other European country and more than any other NATO ally, except the United States."
Where is the government spending?
UK Prime Minister Boris Johnson has approved the country's largest increase in its defence budget since the end of the Cold War, with £16.5 billion ($21.9 billion) in additional funding made available for spending across shipbuilding, space, cyber, research, development and technology over the next four years.
The move was bold but unsurprising as the Conservative Party manifesto at the 2019 General Election pledged to modernise and invest in training and equipping the Armed Forces during their time in government.
During the spending announcement, the Prime Minister made clear that the naval sector would reap the rewards from this spending increase and that spend will be distributed across the country including locations such as Glasgow and Rosyth, Belfast, Appledore and Birkenhead.
Mr Johnson said:
"We shall use our extra defence spending to restore Britain's position as the foremost naval power in Europe, taking forward our plans for eight Type 26 and five Type 31 frigates, and support ships to supply our carriers.
We are going to develop the next generation of warships, including multi-role research vessels and Type 32 frigates. And this will spur a renaissance of British shipbuilding across the UK."
Cyber security is also high on the government's agenda as it launches its National Cyber Force.
To combat cyber security threats, the UK government is making heavy investments into several areas around cyber security.
Cyber-attacks have increased in frequency over the past few years with growing volumes of threats such as malware, data breaches and hacks. Its acknowledgement in the most recent defence spending announcement only cements the fact that there will be more spend to come to this area.
Can SMEs win opportunities with UK defence buyers?
The answer is YES.
The Small and Medium-sized Enterprise Action Plan 2019-2022 urges small businesses to reach out to the defence sector and actively look for defence contracts.
In the action plan document, the MOD states:
"We want to encourage Innovation and wider Small and Medium-sized Enterprise participation throughout our supply chain and will continue to pursue policies and practices that make it easier for new and smaller businesses to identify, compete for and win opportunities with the Ministry of Defence. This will help us to deliver our vision of a vibrant, sustainable and competitive UK industrial base."
How can SME businesses find defence opportunities?
If you have never worked with the defence sector before and want to take advantage of the government's spend in this area, then you have come to the right place!
Supply2Defence can help SMEs and defence procurement beginners grow their business with UK defence and emergency service tenders.
Our tender alerts tool is powered by the UK's largest database of public sector contracts, which makes it as easy as possible for beginners to find relevant defence tenders as soon as they become available –  giving you more time to focus on putting your bids together and growing your business.
Ready to get started?
Registering for free automatically gives you access to all UK MOD and blue light contracts and awards.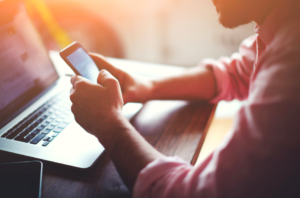 Uncategorised
Writing for Supply2Defence, Karl Swannie, Founder of Echosec Systems, examines how misleading narratives are emerging faster than detection algorithms and content regulation teams can handle,
Read More »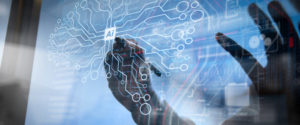 Defence
Official DPRTE 2021 event partner BAE Systems and Babcock have joined forces with cutting edge tech startups to to address UK's prevalent manufacturing challenges Artificial
Read More »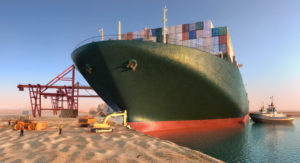 Defence
Writing for Supply2Defence, Richard Worthington, partner and patent attorney at European intellectual property firm, Withers & Rogers considers whether the recent Suez canal blockage could
Read More »