Over the next decade, the UK MOD is committed to spending more than £186bn on equipment and support. The defence sector has an integral role to play in the delivery of the government's growth and enterprise agenda – MOD spend accounts for over 40% of all government spend with industry.
More than ever before, defence buyers want to encourage Innovation and wider SME participation throughout the supply chain.
If you are interested in winning work within the defence marketplace, get to know its buyers below.
Ministry of Defence
The Ministry of Defence works to create a secure and prosperous United Kingdom with global reach and influence, MOD is a ministerial department, supported by 27 agencies and public bodies.
Protecting British people, territories, values and interests at home and overseas, the MOD partners with businesses of all sizes to ensure it is providing first class procurement.
Through strong Armed Forces and in partnership with allies, the MOD works to ensure the UK's security, support its national interests and safeguard the country's prosperity.
Defence Infrastructure Organisation (DIO)
The Defence Infrastructure Organisation (DIO) plays a vital role in supporting the UK Armed Forces by building, maintaining and servicing the infrastructure needed to support defence.
Each year DIO currently spends around £3 billion buying infrastructure services to enable the men and women of defence to live, work, train and deploy across the UK and overseas.
DIO also manages infrastructure on behalf of the MOD, including everything from airfields and firing ranges to office blocks. This land and buildings must be looked after and maintained to meet the needs of the UK military.
Defence Equipment and Support (DE&S)
Defence Equipment and Support equips and supports the UK's Armed Forces for current and future operations. Employing approximately 18,000 people with a budget of some £14bn, DE&S has headquarters in Bristol with other sites across the UK and overseas. DE&S acquires and supports equipment and services including ships, aircraft, vehicles and weapons, information systems and satellite communications.
Defence Cyber Protection Partnership (DCPP)
The DCPP is a partnership between MOD and industry to decide upon cyber security standards across the defence supply chain. Their Cyber Security Model went live in April 2017 for tier one suppliers and was extended to all in October 2017. Proportionate protection is a key principle of this initiative.
UK Defence Solutions Centre (UKDSC)
The UK Defence Solutions Centre (UKDSC) is the core of the Defence Growth Partnership (DGP) enterprise, a unique collaboration between the UK's leading defence companies and UK government, including the Ministry of Defence (MOD), Department for Business, Energy & Industrial Strategy (BEIS) and the Department of International Trade (DIT).
The UKDSC brings key parts of the UK Value chain together to respond innovatively and more cohesively to meet identified emerging needs.
UKDSC has worked with Government and Industry to identify and shape potential areas of investment and to align UK defence requirements with international and commercial sector needs to support investment in innovation projects. The UKDSC is striving to ensure that the capability of the UK Defence Industry is world leading in order to compete effectively around the globe.
Department for International Trade Defence & Security Organisation (DIT DSO)
The aim of Department for International Trade (DIT) is to help UK companies to win overseas business in these lucrative markets. DIT works with industry to build and maintain relationships with overseas customers, providing the essential government-to-government interaction.
As well as helping UK defence and security industries export their products, DIT DSO maintains relationships with overseas governments to promote British defence and security products and works with the MOD and industry to ensure defence and security products have export potential.
DIT DSO has two regional teams staffed by experts in their particular geographical areas and are the first point of contact for overseas customers and UK companies. These are:
Region 1 which covers the Americas, Pacific and East Asia
Region 2 which covers Europe, Middle East, Africa and Central and South Asia
The teams provide focused government advice and they lead on all matters relating to the export of defence and security equipment and services.
Submarine Delivery Agency (SDA)
The Submarine Delivery Agency (SDA) is an Executive Agency of the Ministry of Defence. The vision and primary purpose of the SDA is to lead a high-performing, industrial enterprise to deliver the United Kingdom's submarine capability safely and securely, and more effectively and cost-efficiently every year.
Defence Science and Technology Laboratory (Dstl)
The Defence Science and Technology Laboratory (Dstl) delivers high-impact science and technology for the UK's defence, security and prosperity.

Dstl is an Executive Agency of the MOD, run along commercial lines. It is one of the principal government organisations dedicated to S&T in the defence and security field.
Centre for Defence Enterprise (CDE)
CDE is part of the Dstl. It funds novel, high-risk, high-potential-benefit research. It works with the broadest possible range of science and technology providers, including academia and small companies, to develop cost-effective capabilities for UK Armed Forces and national security.
Defence and Security Accelerator (DASA)
The Defence and Security Accelerator (DASA) has been established to help the UK Government access innovative ideas, equipment and services more quickly for UK security and military users in order to help maintain security and military advantage over adversaries.
DASA is a cross-government organisation that supports start-ups and SMEs to deliver innovation and value to defence buyers. In its first two years, DASA has run several innovation competitions and invested £42.1 million in 278 projects.
Team Leidos
Team Leidos operates the commodity procurement, storage and distribution functions previously performed by the UK MOD's Logistic Commodities and Services Operating Centre. Since 2015, the Logistics, Commodities Services Transformation Programme has delivered over £1bn worth of products to the UK military using cutting-edge procurement techniques and strong governance. That means getting everything from food rations to combat boots, exactly where they need to be, at the right price and at the right time. Team Leidos brings together a skilled and experienced team of private sector defence and logistics partners with the global expertise to deliver the digital transformation required.
Navy Command
Navy Commercial provides commercial services to the Royal Navy, Royal Marines and the Royal Fleet Auxiliary across a wide range of its activities and our team of Commercial experts are fundamental in enabling their objectives are met. Navy Command provides advice on the procurement process, departmental strategy and policy and market and sourcing options, we enter into contractual commitments and manage the contracts and relationships with industry whilst seeking to drive efficiencies at all stages of the acquisition cycle.
Royal Air Force
The Air Commercial Team of highly trained and qualified procurement and sales specialists provides expert commercial advice and guidance to Air Command. The team is responsible for developing and implementing commercial solutions for service related requirements and provides a specialist procurement and contract management service to the Royal Air Force.
Crown Commercial Service
Crown Commercial Service (CCS) is the UK's biggest public procurement organisation. CCS works closely with the MOD to save time and money buying business goods and services so they can focus on front-line services. CCS' solutions are free of charge, and help achieve maximum value by leveraging commercial expertise and national buying power.
Police UK & Police Scotland
Policing in the UK is organised separately in each of the legal systems of England and Wales, Northern Ireland and Scotland.
The NPCC (National Police Chiefs' Council) brings police forces together to help them coordinate operations, reform, improve and provide value for money.
Police UK covers England, Wales and Northern Ireland and Scotland is covered by Police Scoland.
The Home Office has revealed that in recent years Police and Crime Commissioners (PCCs) have been "spending almost a quarter of their overall budgets on goods and services with third party suppliers."
Police forces tender for a range of goods, not just specialist equipment like police helmets, shirts, and vehicles and services such as face-to-face language interpretation.
NHS
The NHS was established over 70 years ago and since then spending has increased on average by 4% each year. To run efficiently the NHS works with thousands of suppliers across the UK and worldwide.
In recent years the NHS has introduced regional procurement programmes that have benefited both public sector buyers and suppliers.
This marketplace is an excellent place to start for those looking to win public sector opportunities – ambulance trusts require everything from medical supplies to new technologies to be effective.
Win with Supply2Defence
This is just a selection of the defence and blue light organisations that we publish tenders from. If you are interested in finding opportunities for free, registering is quick and easy.
Supply2Defence was born to provide a best in class service to businesses of all shapes and sizes looking to work with the UK defence sector. Supply2Defence not only delivers precision defence and blue light sector contracts, civil contracts and support in learning how to tender – we also provide 'pay as you grow' packages.
We publish more UK and Republic of Ireland defence and blue light contracts and award notices than any other provider in the market. How? Our research team gather public sector data from over 3000 sources (including the national government portals and MOD) into our database of contract notices and awards.
To start winning defence and blue light tender opportunities with Supply2Defence, register for free blue light and MOD tenders.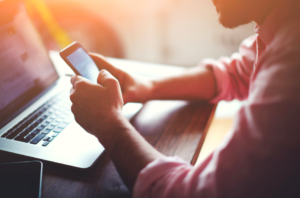 Uncategorised
Writing for Supply2Defence, Karl Swannie, Founder of Echosec Systems, examines how misleading narratives are emerging faster than detection algorithms and content regulation teams can handle,
Read More »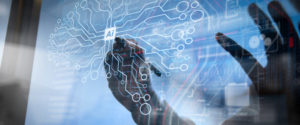 Defence
Official DPRTE 2021 event partner BAE Systems and Babcock have joined forces with cutting edge tech startups to to address UK's prevalent manufacturing challenges Artificial
Read More »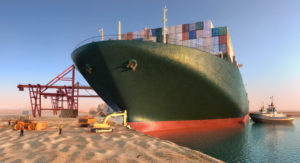 Defence
Writing for Supply2Defence, Richard Worthington, partner and patent attorney at European intellectual property firm, Withers & Rogers considers whether the recent Suez canal blockage could
Read More »