Whether you are looking to break into the defence marketplace or find civil tenders in the UK in 2021, you have come to the right place.
We look into the areas the UK public sector is investing in this year below.
Infrastructure and construction
Moving into 2021 Organisations such as DIO have committed to improving engagement with SMEs through their commercial strategy, along with supporting wider government objectives on sustainability and growth (e.g. the SME action plan).
DIO has been undergoing a commercial transformation as it recognises that more needs to be done to enable suppliers of all sizes to benefit from the opportunity it offers. At the heart of this is making it easier for suppliers to work with DIO.
This makes the infrastructure and procurement marketplace a lucrative space for defence suppliers.
Blue light
During the last Spending Review, Rishi Sunak MP announced that the government will be investing into the criminal justice system. He said:
"Next year, funding for the criminal justice system will increase by over a billion pounds.
We're providing more than £400 million to recruit 6,000 new police officers – well on track to recruit 20,000."
Blue light services have a broad range of requirements – from vehicles and fleet maintenance, through to estates management, IT, telecommunications, uniforms and cleaning services. While some of what they buy is specialist, much is everyday products and services.
Defence
The UK already spends 2% of its annual GDP on defence, the recommended minimum for NATO membership, however, in the latest announcement Mr Johnson revealed that the UK will be raising its percentage to at least 2.2 per cent, exceeding the NATO pledge.
In 2020 the Prime Minister announced the country's largest increase in its defence budget since the end of the Cold War. During his speech, he said that the government's defence plans:
"will safeguard hundreds of thousands of jobs in the defence industry, protecting livelihoods across the UK and keeping the British people safe."
Civil
The UK government spends around £284 billion on goods and services in the process we know as procurement.
The marketplace is thriving and accessible to businesses of all sizes. In recent years, the public sector has encouraged small businesses to seek opportunities, as aims to spend £1 in every £3 with SMEs, directly or through the supply chain, by 2022.
Learn more about how you can win civil tenders here.
Make moves in 2021
Supply2Defence helps businesses to make the most of these opportunities by providing access to them as soon as they become available via customised tender alerts.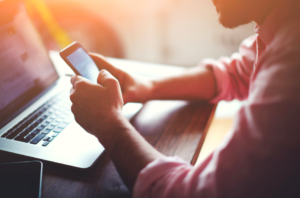 Uncategorised
Writing for Supply2Defence, Karl Swannie, Founder of Echosec Systems, examines how misleading narratives are emerging faster than detection algorithms and content regulation teams can handle,
Read More »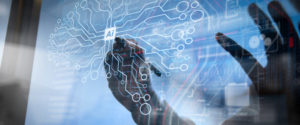 Defence
Official DPRTE 2021 event partner BAE Systems and Babcock have joined forces with cutting edge tech startups to to address UK's prevalent manufacturing challenges Artificial
Read More »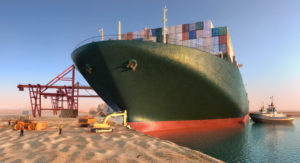 Defence
Writing for Supply2Defence, Richard Worthington, partner and patent attorney at European intellectual property firm, Withers & Rogers considers whether the recent Suez canal blockage could
Read More »