The UK defence sector employs approximately 133,000 staff. This means that the defence sector makes up around 0.4% of the UK's entire workforce – a sizeable chunk! The Ministry of Defence is one of the largest employers within the sector.
Despite inroads being made in recent years, women are still underrepresented in the sector.
That said, by 2030, the UK plans to more than double the proportion of women joining the Armed Forces.
MP and Former Soldier, Sarah Atherton, said: "it is clear that the military is a male dominated institution and so I'm pleased that the government has set itself ambitious targets such as doubling the proportion of female recruits, and has accelerated workstreams on women's health, uniforms, and equipment."
Jennifer Mathers, Senior Lecturer in International politics at Aberystwyth University, wrote: "Women have served in the armed forces for decades, but still the military is a man's world."
Mathers was referring to a report by the House of Commons Defence Committee which, despite praising the MOD for recent progress, stated: "that there is a long way to go before a level playing field is achieved for Britain's women soldiers." She added: "women and femininity do not 'fit' the military in the same way that men and masculinity do, leaving them permanent outsiders."
Many people think that the defence sector needs to change. This is especially true when it comes to drawing on the skills and abilities from a wide range of talented people. As we approach International Women's Day on March 8th, we want to use this opportunity to profile some of the successful women who are paving the way for female success in the defence sector and helping foster necessary change to drive progress.
Anita Friend
Anita Friend, who used to work for the Home Office increasing resilience against chemical, radiological, nuclear, and explosive attacks, was appointed Head of the Defence and Security Accelerator (DASA).
Here, Ms Friend leads an organization of around 50 staff from backgrounds including defence, security, academia, and the private sector. In this role, she has been focusing on implementing a collaborative approach across defence, security, and industry. She also highlights the potential which exists for women to excel within the sector particularly in leading roles.
Angela Owens
Angela Owen is the founder of Women in Defence UK, a group which promotes equal opportunity across defence and security. She has had a military career for more than three decades, which included tours of Germany and Northern Ireland during the Troubles. On Wednesday 9th February 2022, she was awarded an OBE in recognition of her work setting up Women in Defence.
When receiving the award, Ms Owen commented: "I would go to seminars and conferences and there would be 100 men in the room and only half a dozen women."
She set up the Women in Defence Awards to give women confidence in themselves and their abilities. The Awards celebrate the successes of women in defence, regardless of their gender.
What Ms Owen does on a daily basis is help bring women together within the sector, displaying to them that this does not have to be a male dominated environment.
Ms Owen went on to add: "there's no reason why a young girl can't come into defence and have just as fulfilling a career."
Andrea Hough
Andrea Hough began her career at Hawker Siddely Dynamics Engineering (now transitioned into ATEC Solutions, one of the defence sector's biggest suppliers across air, land, and marine) as an apprentice. She worked tirelessly and progressed through IT, commercial, and production management positions until she became the chairman of ATEC Solutions. Her experience makes her a great role model for other women in the defence industry.
Much like Angela Owens, Andrea Hough was recently awarded an OBE for services to manufacturing.
Andrea is also co-Chair of the Defence Suppliers Forum SME Working Group. This group helps businesses throughout the UK reap the benefits of tendering to the defence sector. As of late, Andrea also contributed a foreword to the recent SME Action Plan.
We expect that the work of these women, along with the work of other women in defence, will help to create a more equal future.
Coincidentally, the work being done by major organisations and players in this sector is important. BAE Systems, one of the biggest suppliers of defence products, is helping to establish a more gender equal defence sector. The company has set goals to be the leading employer in the defence and security sectors for valuing diversity and inclusion.
As we celebrate this International Women's Day (March 8th), embrace the achievements of all women across the defence sector, whether it be those fulfilling MOD contracts working for suppliers, or those working on the front line – their contribution should be viewed on a par with that of men, and as invaluable.
How can Supply2Defence help?
Without a better understanding of the contracts on offer, what they entail, and the secret to success, you're probably thinking what relevancy does this have to me? Well, with the right suite of knowledge, you could be the next business taking advantage of the growing defence expenditure.
Supply2Defence can give you sight of the opportunities arising from this increased investment. The platform is powered by the UK and ROI's largest database of contracts and awards, covering the MOD, blue light and civil buyers across public sector procurement.
The platform provides free access to all UK MOD and blue light notices and awards as standard. Plus, when you register, you'll gain exclusive access to complimentary resources filled with eGuides and market insight to help support your business's tendering strategy, and get you ready to win the many contracts available on the service.
Start your search for defence contracts with Supply2Defence.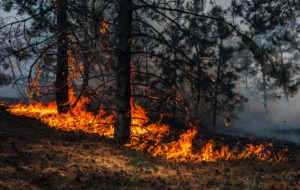 Defence
Did you know that two-thirds of small businesses lack the confidence to tackle climate change? A recent survey shows that most small businesses are concerned with climate change but, many either don't know what to do about it or lack the resources needed to make a difference.
Read More »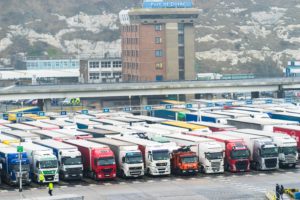 Defence
While the COVID-19 pandemic has contributed to the supply chain backlog wreaking havoc on the British economy many have suggested Brexit is the main contributor. The changes in immigration and trading laws continue to impact the public sector in many ways. The public sector is facing large labour shortages and major drops in export demand.
Read More »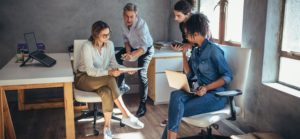 Defence
It is estimated that around 57% of small business owners have experienced problems with cash flow. Even with larger scale companies, 24% cite late payments as a threat to their existence. So how do you keep money coming into your business?
Read More »
International Women's day: Celebrating Women in Defence