It's a sad reality but an understanding of the true economic impacts of the pandemic will not be known for many years – once we're finally restriction free and business stability has completely returned.
99% of businesses in the UK are SMEs. For many smaller businesses, the pandemic created challenges that were particularly difficult to respond to – it did, in many respects, change fundamental aspects of how businesses operated.
However, the purpose of this article is not to discuss the events of early 2020 and the impact that period and the ensuing 24 months had, but rather to look to the future and what a post-pandemic Britain may have in store for small and medium-sized enterprises and why all that lies ahead is not doom and gloom.
Deloitte suggests that all resilient business owners must go through three phases to bounce back from the COVID-19 crisis – response, recover, and thrive. The first is dealing with the situation and ensuring the management of continuity, the second is the period of learning, and the third is the period we're looking to explore in which businesses can prepare for success in the new normal.
Why small businesses are better suited to the new normal
Before looking at a unique yet incredibly large opportunity that exists for small businesses, let's take a look at the different ways in which organisations of this size can better negotiate a post-pandemic world.
Customisation
Calling upon the customised approach is certainly one way in which small businesses can thrive. 71% of consumers feel frustrated when a shopping experience is impersonal, 74% of consumers feel frustrated when website content isn't personalised, and 72% of consumers say they only engage with personalised messaging.
For small businesses there exists an opportunity to get to know your customer better and to tailor your approach to respond personally to customers and their needs rather than simply relying upon a one size fits all approach.
Flexibility
Unlike big businesses, their small counterparts do have an opportunity to be flexible with less bureaucracy dictating decisions – red tape might be the biggest restraint on big business whereas smaller counterparts have the ability to pass through decisions quickly and effectively. This isn't just something that businesses can employ externally either – executing it internally is an ingredient in achieving employee satisfaction.
Access
Perhaps one of the biggest tangible benefits of running a smaller organisation is that of access to senior staff members. Consumers are keen to develop strong channels of communication with business decision makers or those at an executive level – particularly so they can use this in the event of something going wrong.
For high level individuals to be 'present' is inspiring for both customers and for employees.
Staff
While much of the conversation surrounding businesses and the situation they found themselves in during the pandemic has centred around digitalisation and technological adoption, one thing many of us recognised, especially during the events of the recent Omicron surge, is that businesses need people.
We may be able to automate a number of processes but, without employees who can safeguard this, the technology is often redundant. Getting hold of skilled workers, particularly once the UK left the EU, seemed almost impossible. However, with a number of businesses shutting their doors for the final time during the pandemic and the fact that Forbes highlighted that "more than 40% of people who responded to Microsoft's Work Trend Index, a global survey of over 30,000 people in 31 countries, said they are considering leaving their employer this year," opportunities to recruit new staff members are currently plentiful.
A unique opportunity
While spending within the private sector might not have recovered to pre-pandemic levels, there is, for small businesses, a swathe of opportunity available – and it potentially exists in a place where organisations of this size won't have looked before.
Yes, we're speaking about the public sector.
Did you know that the UK public sector spends approximately £242 billion on procurement each year? Perhaps more importantly, it's estimated that 33% of this spend will be going to small businesses this year either directly or as part of the supply chain and, if history is anything to go by, the UK government will continue to spend its way out of the recession, meaning increased opportunities for suppliers and spelling good news for any SME interested in fulfilling government contracts.
Last year 1,021,896 public sector contracts were published, highlighting the vast scale of opportunity available.
Furthermore, government contracts include everything from contracts for aprons in hospitals to MOD contracts fulfilling armoury requirements – the public sector really does need every single thing you could think of!
So, there you have it, despite the fact the future for small businesses might look a little bleak from the outside, scratch a little below the surface and you'll soon find that there really is a lot on offer.
How can Supply2Defence help?
Without a better understanding of the contracts on offer, what they entail, and the secret to success, you're probably thinking what relevancy does this have to me? Well, with the right suite of knowledge, you could be the next business taking advantage of the growing defence expenditure.
Supply2Defence can give you sight of the opportunities arising from this increased investment. The platform is powered by the UK and ROI's largest database of contracts and awards, covering the MOD, blue light and civil buyers across public sector procurement.
The platform provides free access to all UK MOD and blue light notices and awards as standard. Plus, when you register, you'll gain exclusive access to complimentary resources filled with eGuides and market insight to help support your business's tendering strategy, and get you ready to win the many contracts available on the service.
Start your search for defence contracts with Supply2Defence.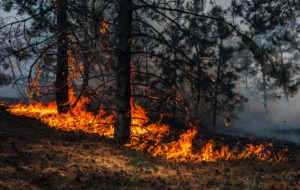 Defence
Did you know that two-thirds of small businesses lack the confidence to tackle climate change? A recent survey shows that most small businesses are concerned with climate change but, many either don't know what to do about it or lack the resources needed to make a difference.
Read More »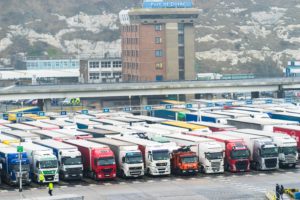 Defence
While the COVID-19 pandemic has contributed to the supply chain backlog wreaking havoc on the British economy many have suggested Brexit is the main contributor. The changes in immigration and trading laws continue to impact the public sector in many ways. The public sector is facing large labour shortages and major drops in export demand.
Read More »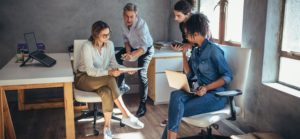 Defence
It is estimated that around 57% of small business owners have experienced problems with cash flow. Even with larger scale companies, 24% cite late payments as a threat to their existence. So how do you keep money coming into your business?
Read More »